Welcome to the official website of Guangzhou Jinggu Audio-visual Equipment Co., Ltd.!
JG98 office instrument cart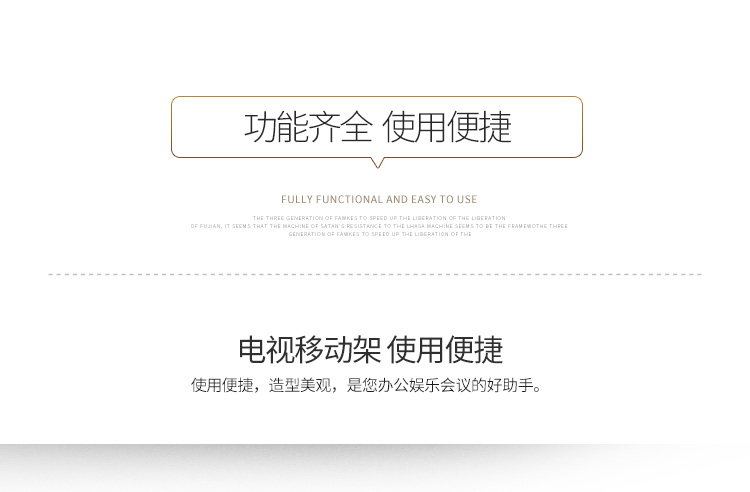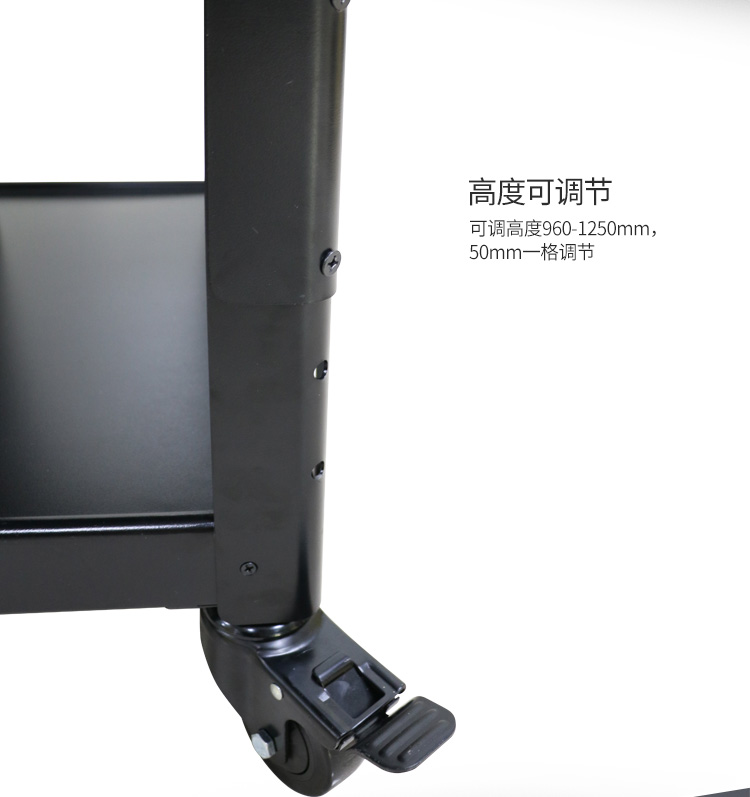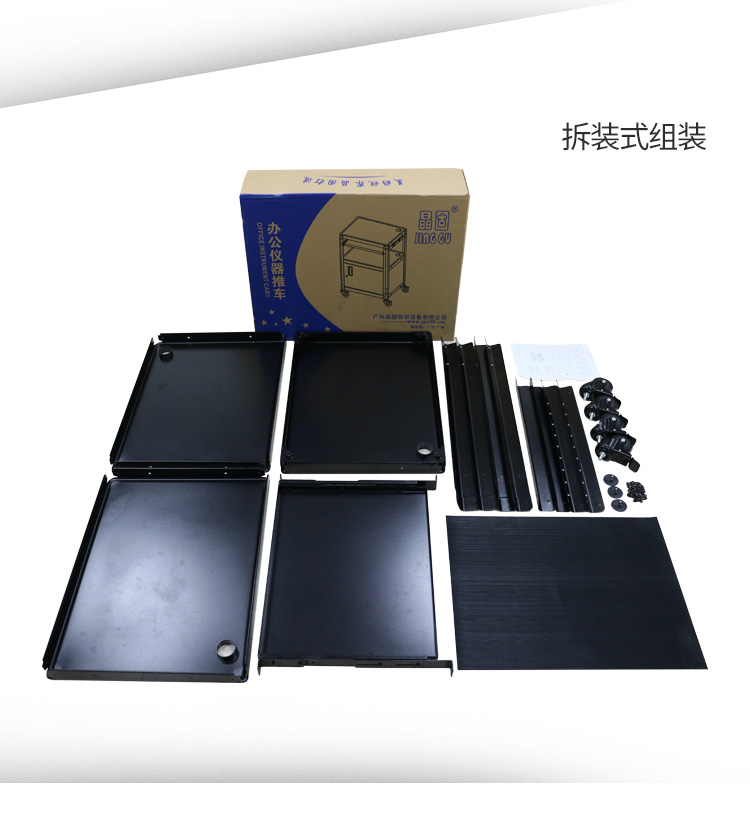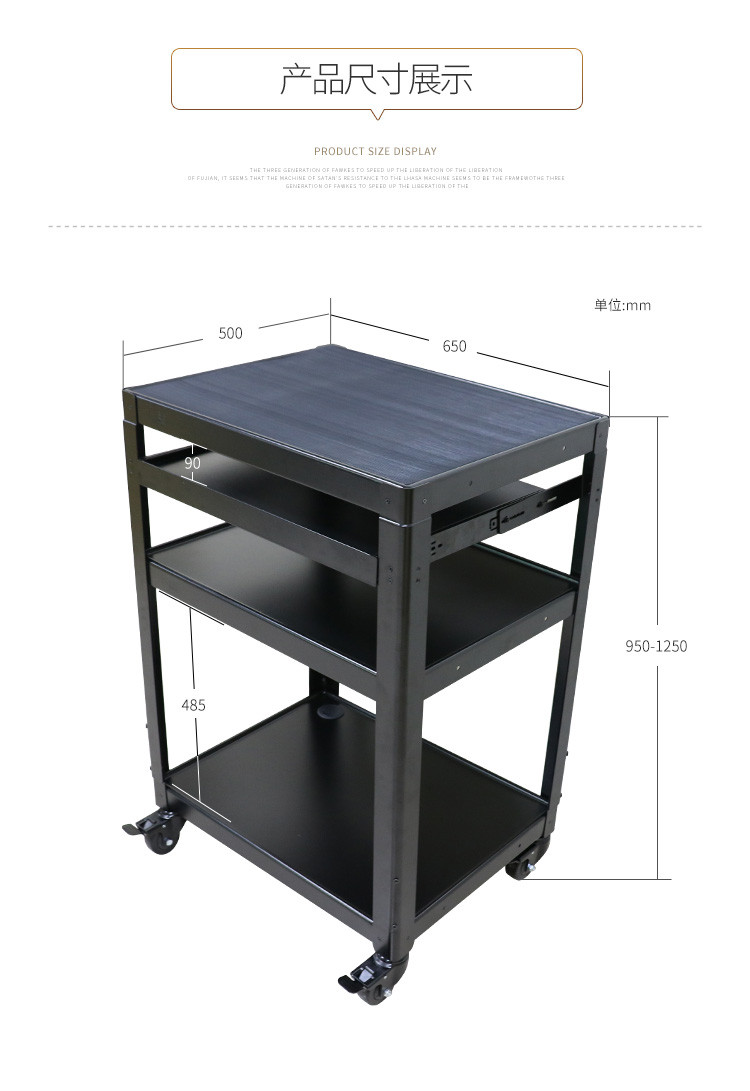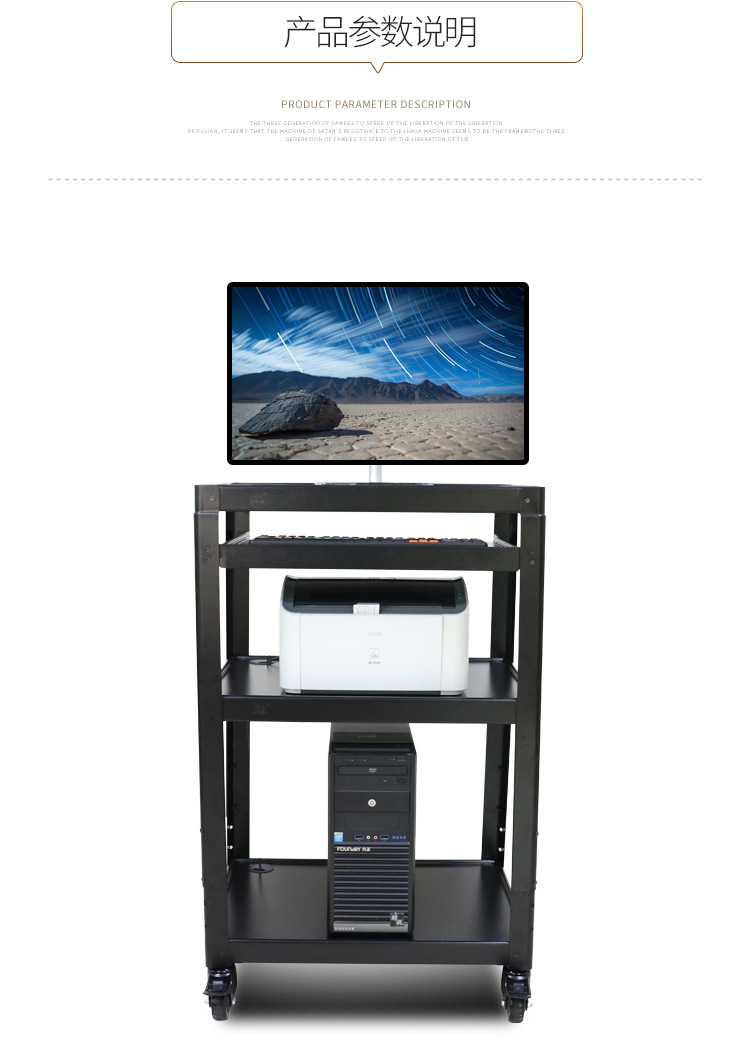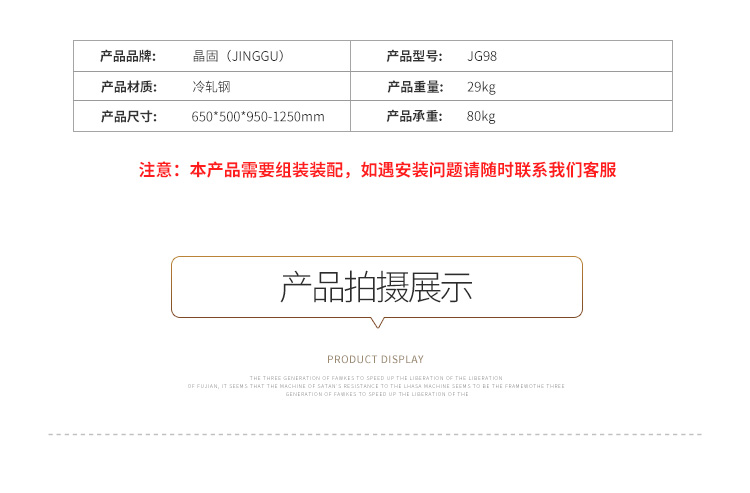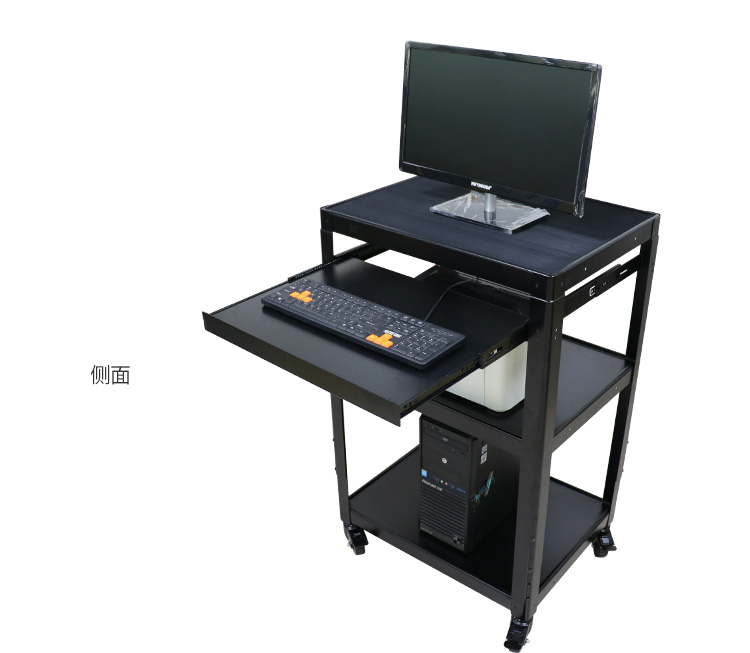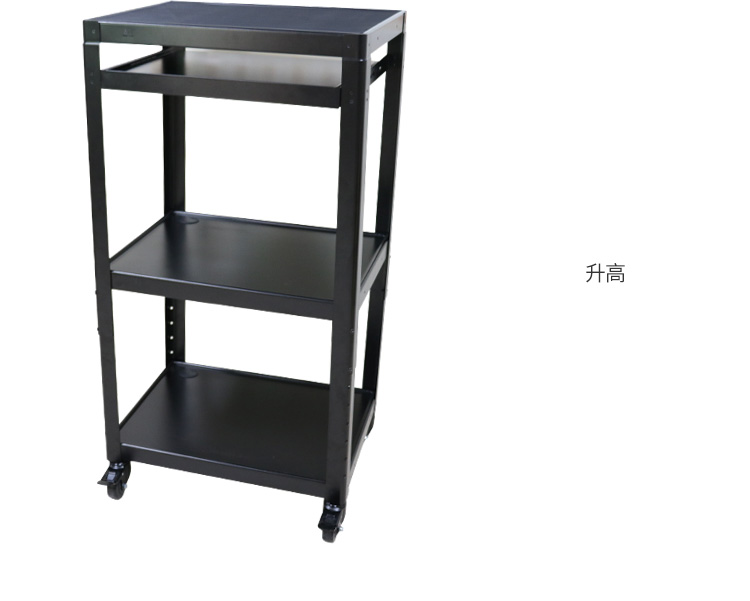 We could not find any corresponding parameters, please add them to the properties table
1. Product introduction
The office instrument cart is designed for advanced multi-purpose meeting rooms. This product can only be installed in an indoor computer room. The shell is made of high-grade carbon steel metal cold-rolled steel. The appearance is smooth and beautiful. The product works smoothly and quietly. It can also be moisture-proof, shock-proof, anti-corrosion and rust-proof. It is easy to install and has a wide range of applications.
2. Features
1. The office instrument cart can be adjusted in height, with anti-skid pads and threading holes.
Easy to move with 4-wheel brake positioning function, you can move at will
3. Technical parameters
1. Parameters of office equipment carts:
2. Drawer with keyboard size 530*425MM
3. 3 outlet holes: 50MM with brake wheel
4. Relative humidity: not more than 80% (20±5℃)
5. Color: black. (Equipped with non-slip mat)
6. Self-weight: 30KG.
7. Weight: ≤80KG.
8. Dimensions: 650X 500X 950-1250MM (50mm adjustment one grid)
4. matters needing attention
1. The wheels must be installed before they can be moved.
2. The endurance of office equipment cannot exceed 100KG
Area Manager:

South China 【13503048690】 Guangdong, Guangxi, Hainan, Hong Kong, Macao and Taiwan
East China 【13539977737】Jiangsu, Zhejiang, Shanghai
East China 【13928707634】Anhui, Jiangxi, Fujian, Shandong
North China 【13794447846】Beijing, Tianjin, Hebei
Northeast China 【13676287259】Liaoning, Jilin, Heilongjiang, Inner Mongolia
Central China 【13535396149】Henan Province, Hubei, Hunan
Southwest China 【13676285387】Chongqing, Sichuan, Guizhou, Yunnan, Tibet
Northwest China 【13650742490】Shaanxi, Gansu, Ningxia, Shanxi, Qinghai, Xinjiang
Contact
Address: 2206-2207, Poly Financial Center, Xintang Town, Zengcheng District, Guangzhou City, Guangdong Province
Address: No. 40, Liuheng Street, Ganyong, Xintang Town, Zengcheng District, Guangzhou City, Guangdong Province
Website address: www.jgst88.com
Copyright @ 2020 Guangzhou Jinggu Audio-visual Equipment Co., Ltd. All rights reserved
粤ICP备18086176号